.  

I'm sure I am not alone with having a car in need of major interior detailing.  If it's not my kids making kid messes in the back seat it's my jeans leaving blue on light colored leather of my car seats. Being able to create a clean car interior quickly is super important.  I love having a clean car but don't have endless time to detail my car. I have to be fast and efficient with my use of time. Time is on thing you can't get back.
I was pleased to find that HomeRight makes an AutoRight Steam Machine.  If you have followed us for anytime you know that we love the HomeRight products including the SteamMachine lines.  We have used them to remove creases in curtains, clean our shower, remove wallpaper, sanitize baby toys, refresh a dirty grill, and breath life into an old curbside find.  I knew that the AutoRight Steam Machine would be a good match for our family vehicle and creating a clean car interior. A few areas that are in particular need of attention are the floor mats, driver and passenger seats, and of course anywhere my kids sticky hands touch.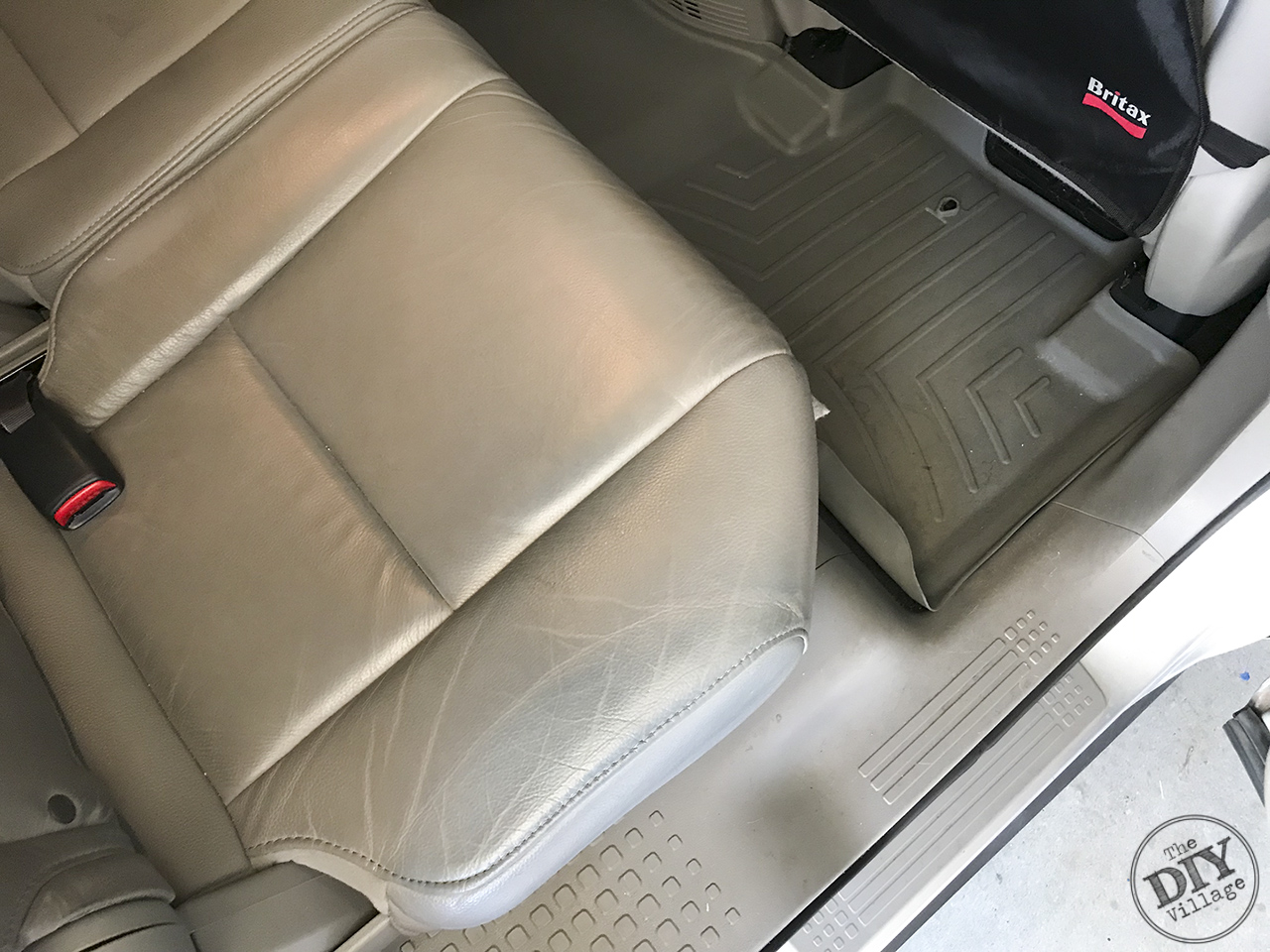 The floor mats are a particular problem because of my job.  Working at landscaping company means a lot of dirt. Even though I was in the office I was still constantly dragging dust and dirt into my vehicle.  I have tried hand scrubbing the matts but it doesn't seem to cut it.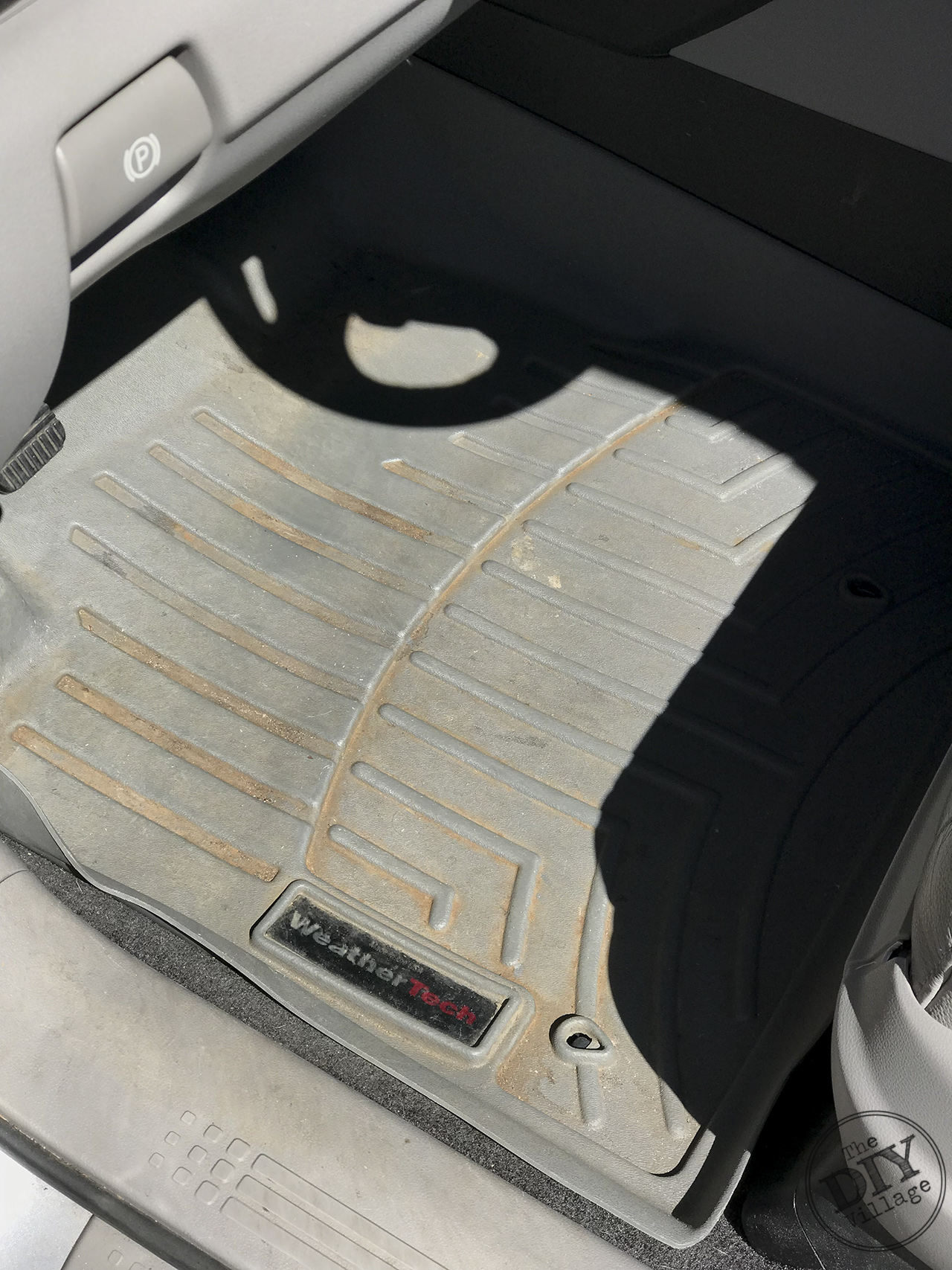 Up next the driver and passengers seats. For some reason clothing manufacturers like to use some weird dye on women's jeans that seems to rub off on everything.  A new pair of dark denim jeans usually wields blue hands for a few weeks and my light tan colored interior starts to take on a blue tinge.  In the past I have used baby wipes to clean the seats but this method takes forever, not literally but it feels like it, and I'm not so sure it's the best method to clean my leather.  I can only imagine in a few years my seats completely coming apart from the abuse and horrible cleaning methods.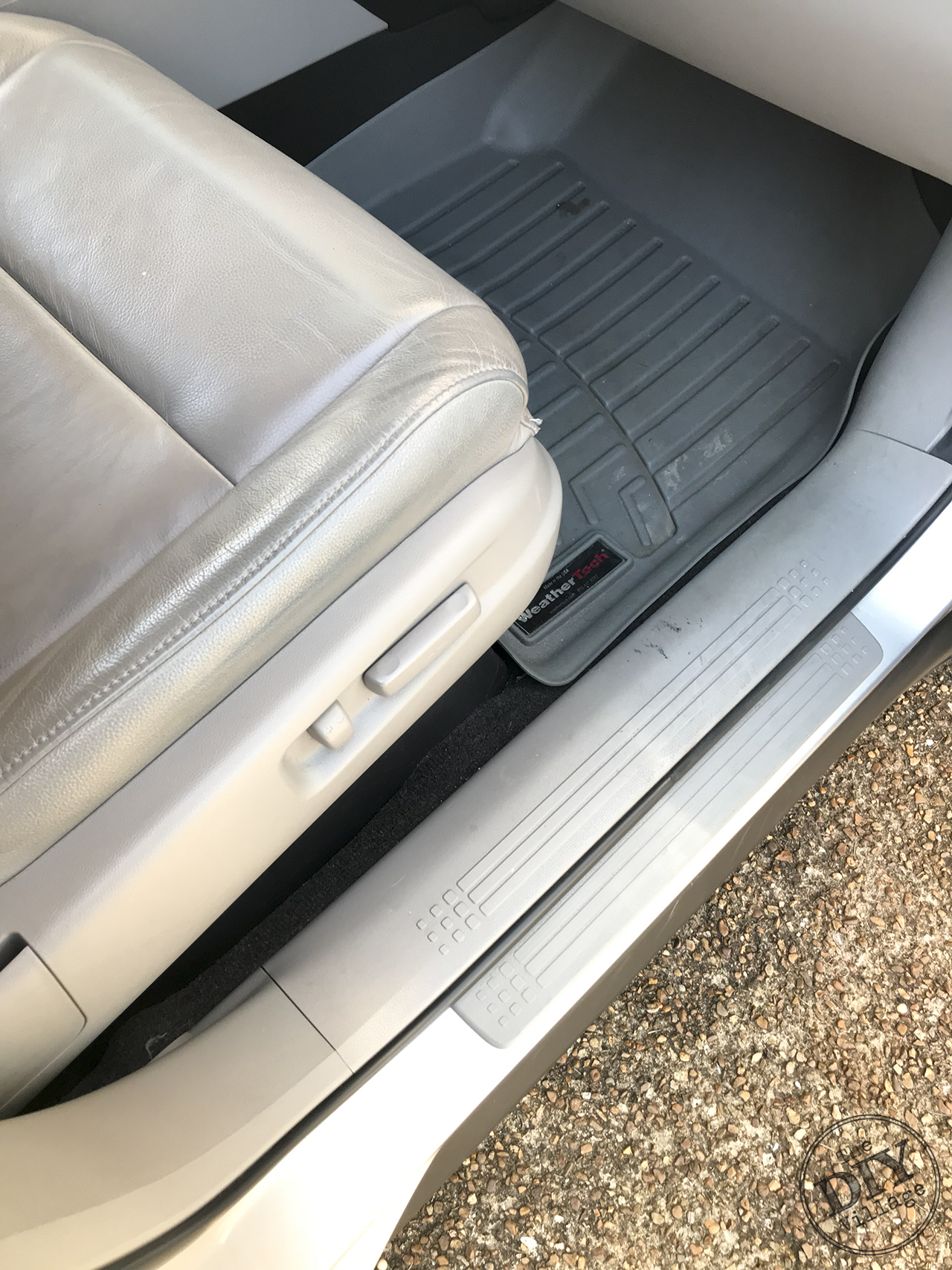 Up last is cleaning in between my kiddos car seats. If I have time we take the seats out and do a deep cleaning vacuum, washing the seat covers (as per manufacturers recommendations), and cleaning under the seats. But truth be told this hasn't happened nearly as well as it probably should have since my youngest was born … in 2015.
Let's get to it, shall we?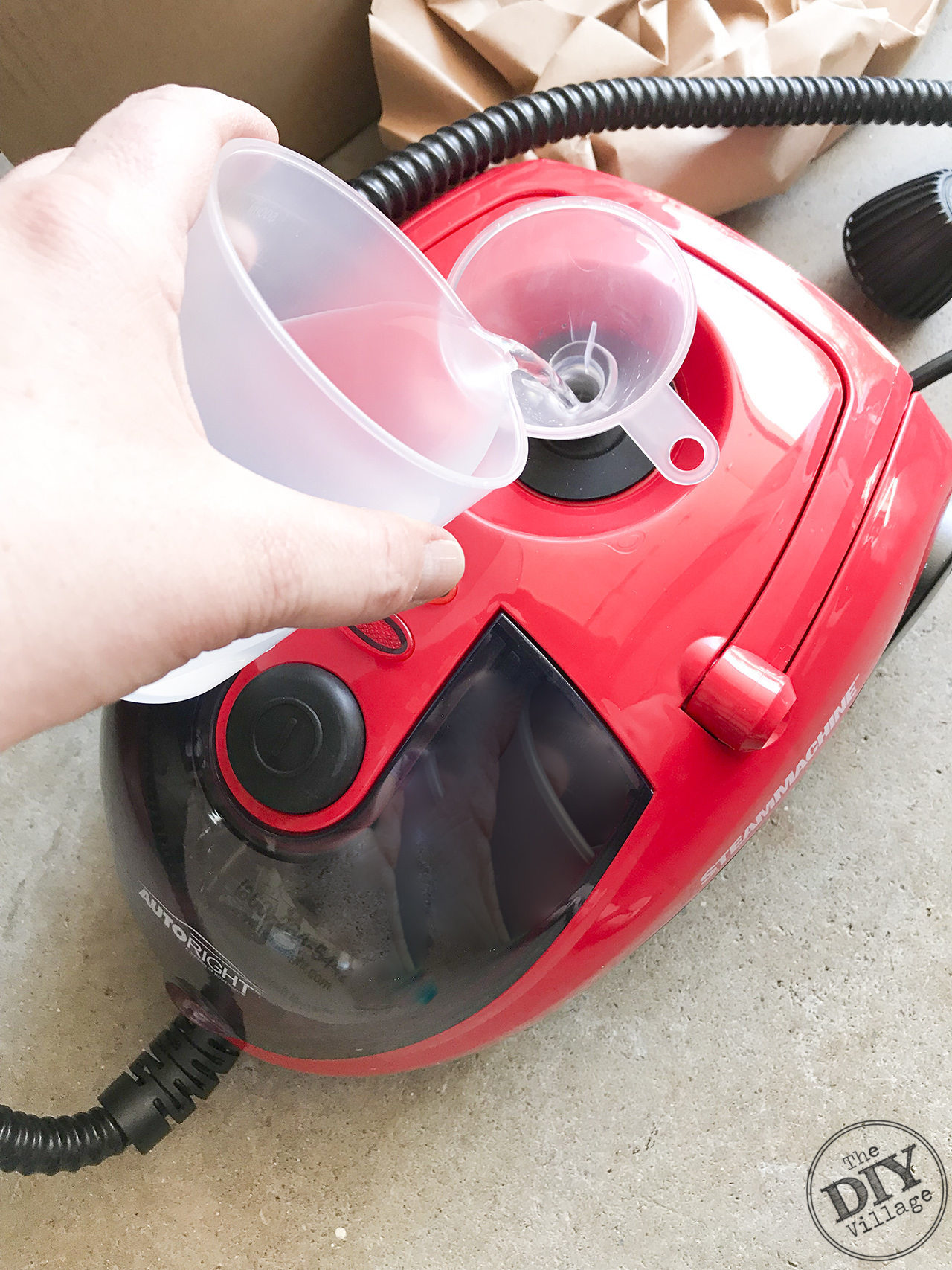 The AutoRight is very compact but yet still has a great use of space. The front cover opens to reveal a place to store all of its attachments. The AutoRight takes about 8 minutes to get to full pressure, which for me was enough time to vacuum out all of the kid debris from the seats and floors.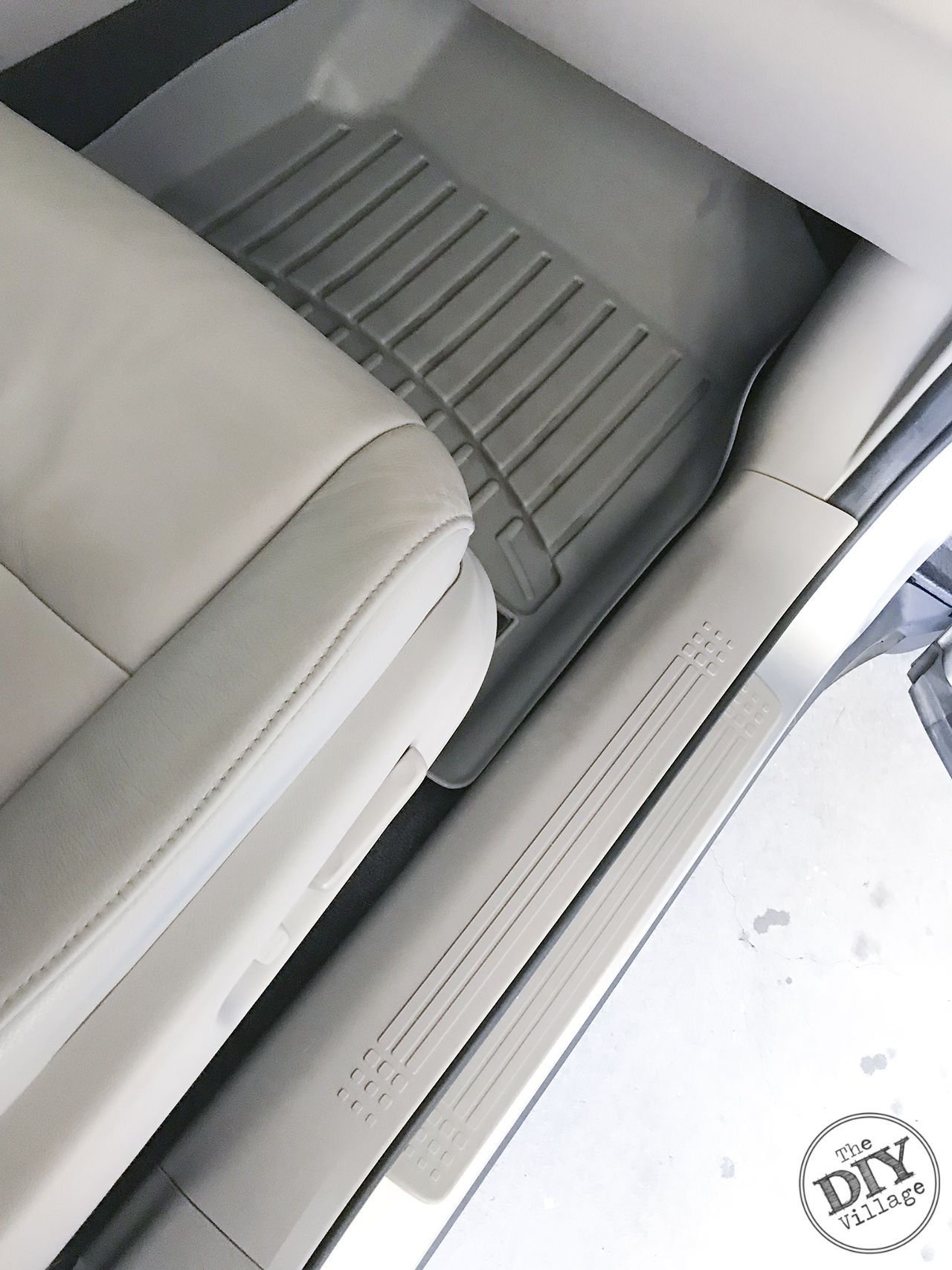 I started with the passenger seat. There has been a blob of tar on the kick panel for a number of years. I have tried pretty much everything I can think of to remove the tar, literally.  Finally the AutoRight made light work of the tar and the panel is the cleanest it has been since the day we bought the car. I was also able to use the soft bristle attachment on the leather and remove a majority of the blue dye stains from the seats. YAY!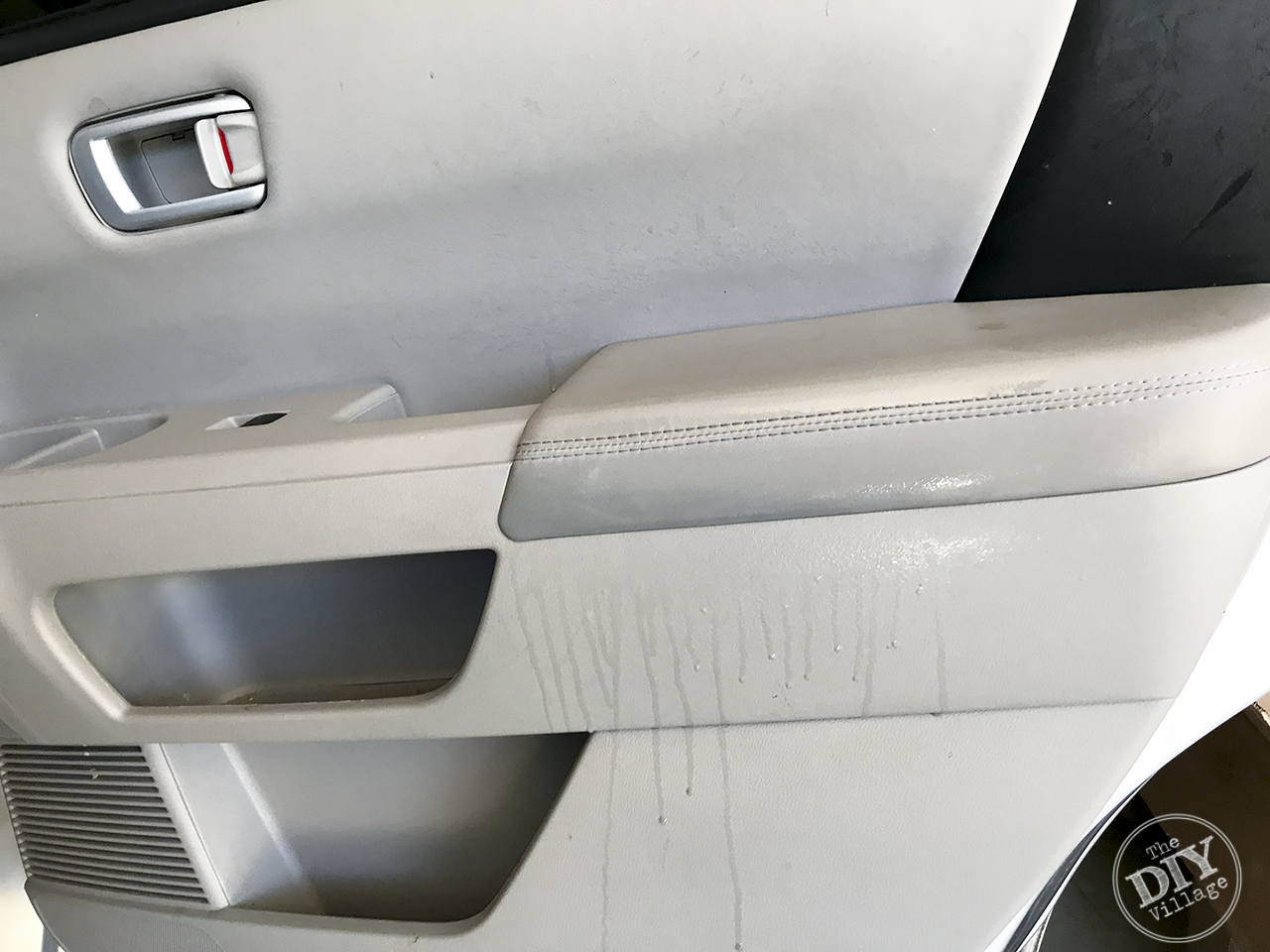 I moved onto the back seat next to where my youngest sits. There appears to be something spilled in the speaker vents and a multitude of other "things" hanging out. I was shocked when the steam running down the door panel was almost black.  I seriously have no words.  Well, just one "Ewe". The good news is the door panel is now clean and I'm not worried about if it does get dirty again now that I have the AutoRight steam machine to help me out.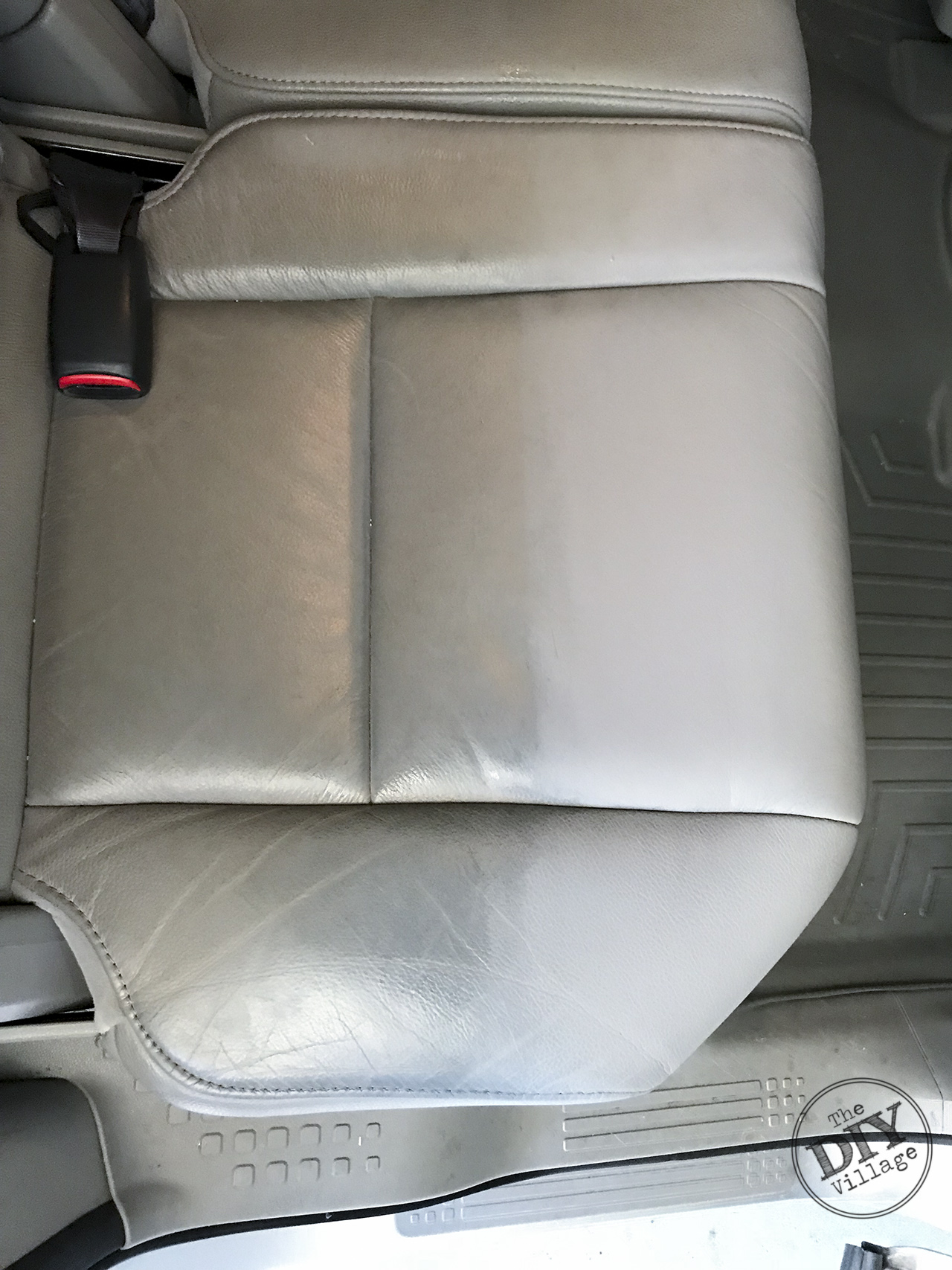 Oh yeah, and if you THINK your seats are clean, most likely they aren't.  This has been under my youngest's car seat. To be fair I am going to assume most of that is blue jean dye since that was my primary seat for 3 years.  But what about the rest of it? Nope, not a fan. In about 10 minutes I was able to completely clean the seats, kick panel, and floor mats!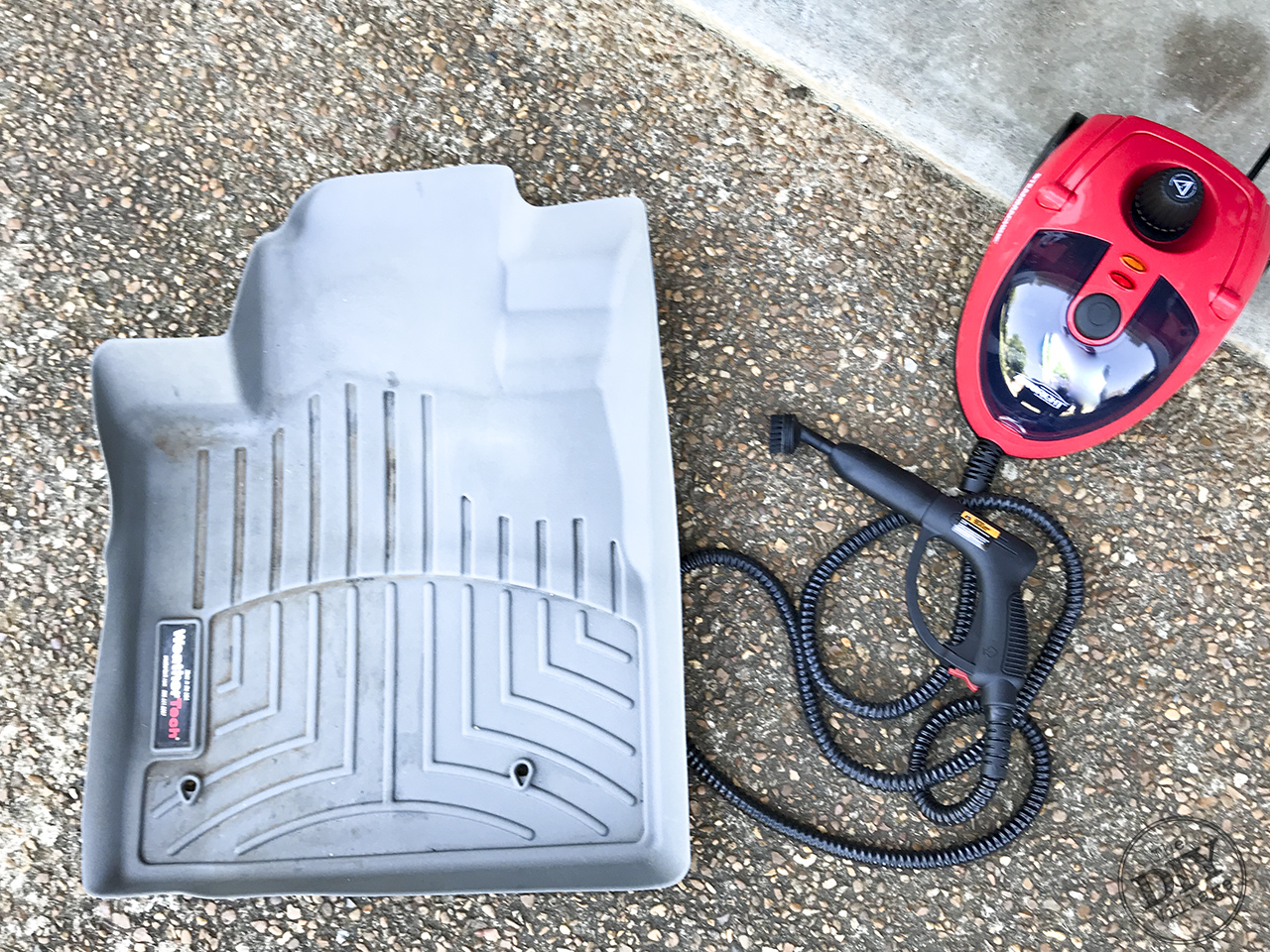 Last up was the drivers side seat and floor mat.  You can see the difference in how clean the right is compared to the left.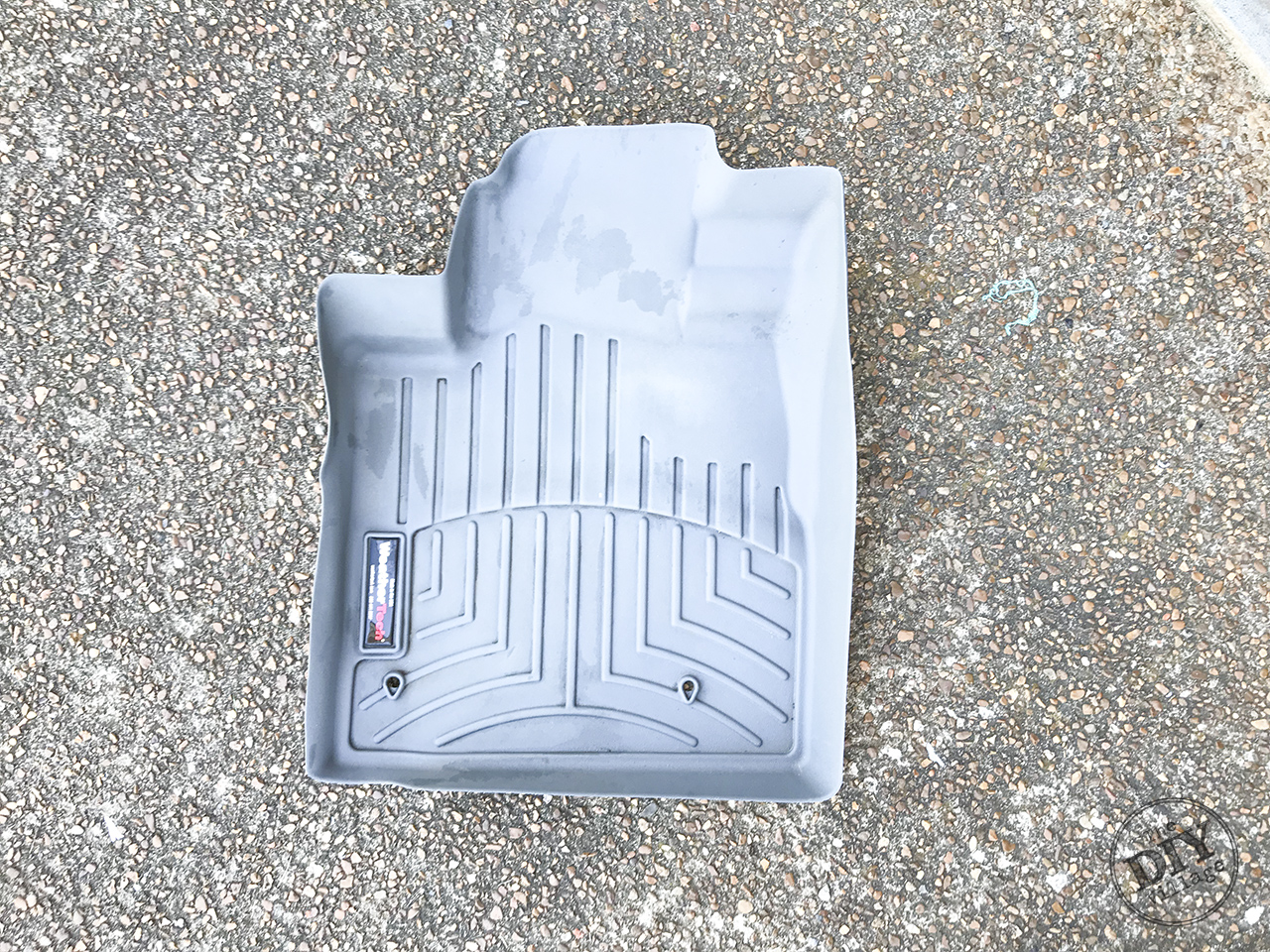 I worked the most and hardest on this floor mat than any other area of the car. I have cleaned the floor mat in the past with a scrubbing brush. But that brush and water hose were no match for Tennessee red clay. And after 5 years of dragging it into my car on almost a daily basis the dirt was really in there.  I'm a little embarrassed that I allowed the car to get as dirty as it was.  The crazy thing is that my car isn't even 1/4 as dirty as some of my friends vehicles.  Lucky for them they can borrow the AutoRight whenever they might need to.
Overall I was VERY impressed with the ease of use and efficiency of the AutoRight Steam Machine. I spent about 45 minutes creating a clean car interior.  I found myself finding places to clean like the side panels of the back hatch gate.  Perfectly normal right?  I plan on getting a hold of Matt's car sooner rather than later.  It looks clean but knowing what I do now, it probably needs it.