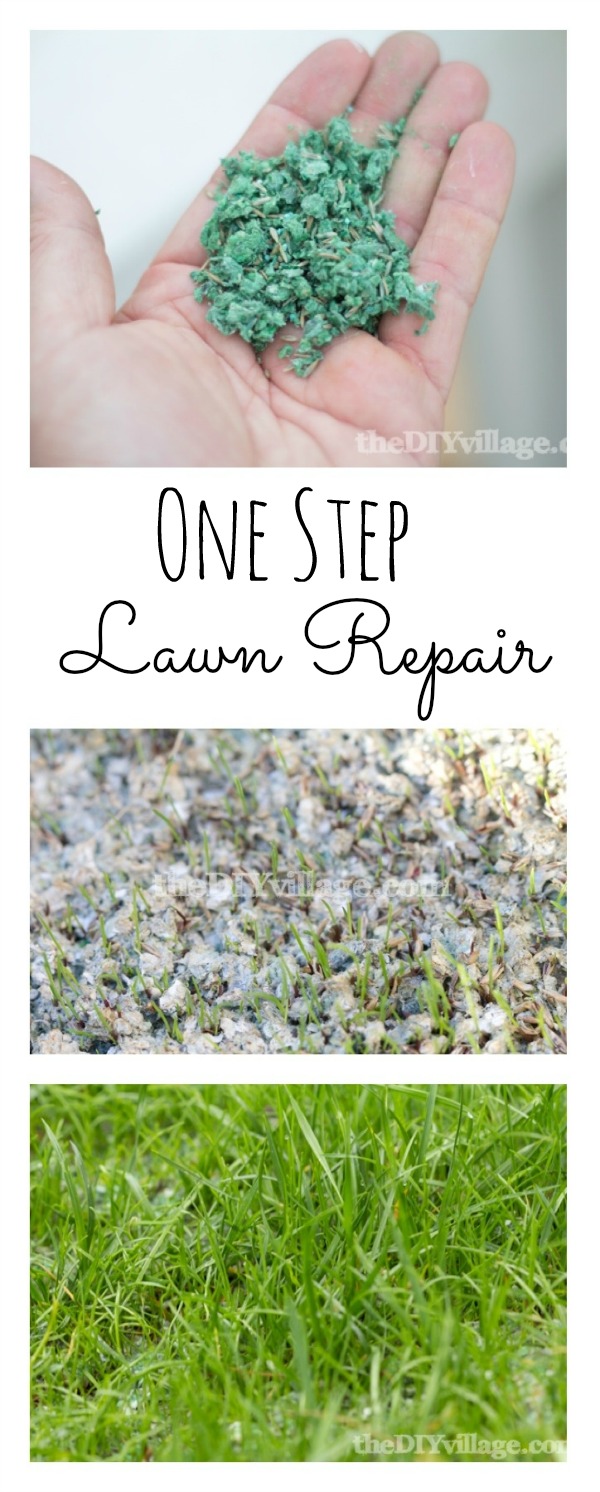 I take a great pride in having a healthy and thriving lawn, so when I was faced with the need to reroute some existing irrigation piping, I was not looking forward to a crash course in lawn repair. Luckily in my preparation, I stumbled across these Lawn Care Tips that JB, from Building Moxie, learned first hand from the folks at Pennington!  So after reading about all of the innovative seed products they have to offer, I was intrigued to try out the Pennington 1 Step Complete for my lawn repair needs.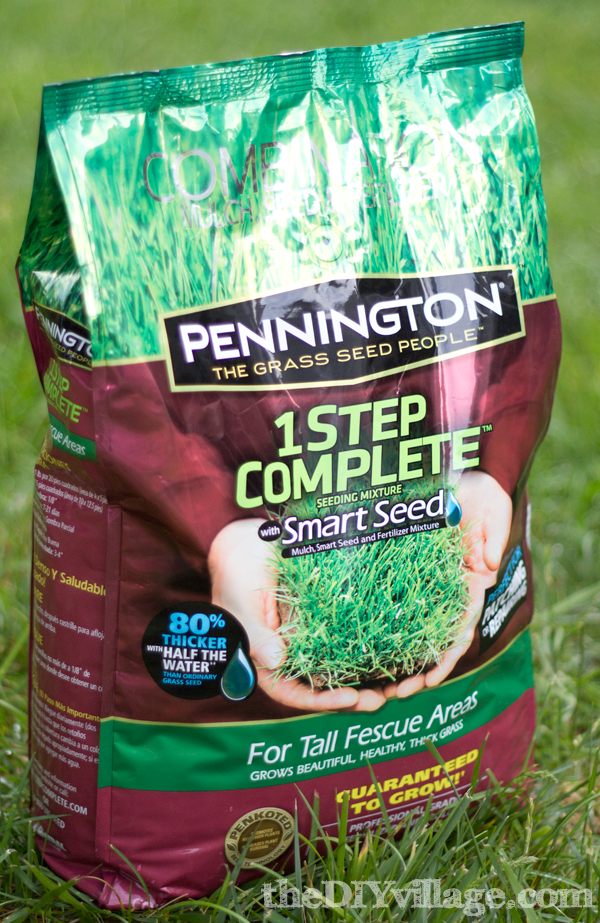 I had the need to move a few irrigation heads after we reshaped our landscape beds in our backyard.  I reluctantly dug a narrow 10′ trench to reroute the irrigation pipe. As I dug the trench, I separated the trench into sections.  My goal was to remove sections of grass along with the dirt beneath it, hoping that by doing so, the grass and roots wouldn't have to start over developing from scratch.  Once the heads were relocated, I filled the trench back in and placed the patches of grass and dirt back into place.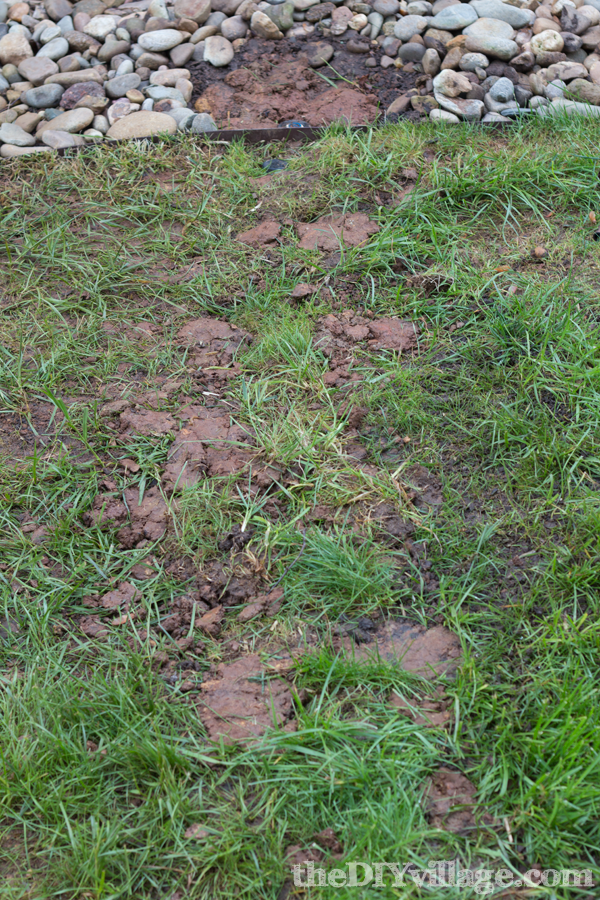 After breaking up the dirt clumps it was time to apply the 1 Step Complete seeding mix. Here, you can see a close up of the seed/fertilizer/mulch mix .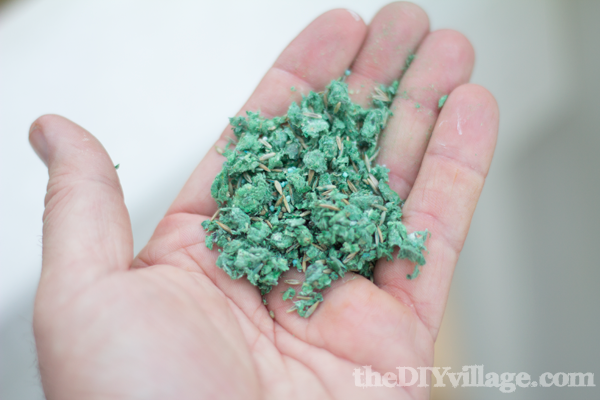 Following Pennington's Planting and Growing instructions, I applied the seeding mix roughly 1/8″ thick over the areas in need of repair.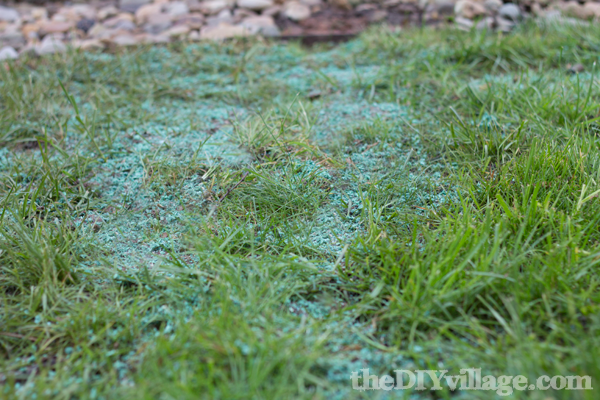 Here's a closer look at the 1 Step Complete seed mix getting ready to work its magic!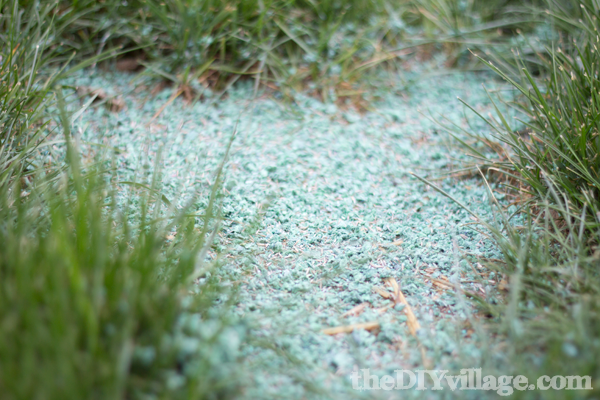 Since the irrigation system was the reason behind having to tear up  part of the lawn, it's only fair that I put it to work.  I programmed the system to water the lawn patches for roughly 15 minutes, 2 times daily, keeping the mulch and soil moist, as per the instructions.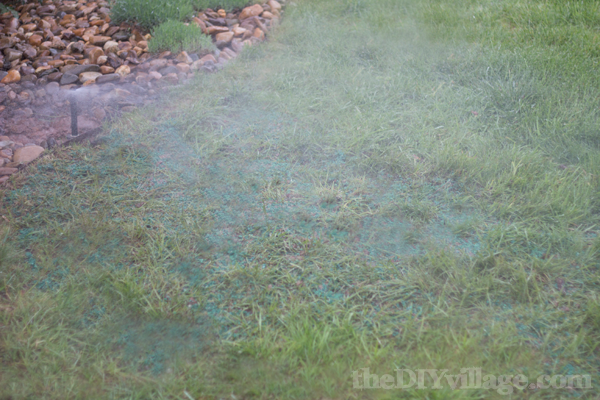 7 days later I took a close look at the repaired patches to see if I had any new grass growth.  And I was not be disappointed with what I found! Look at all of these tiny little sprouts of grass!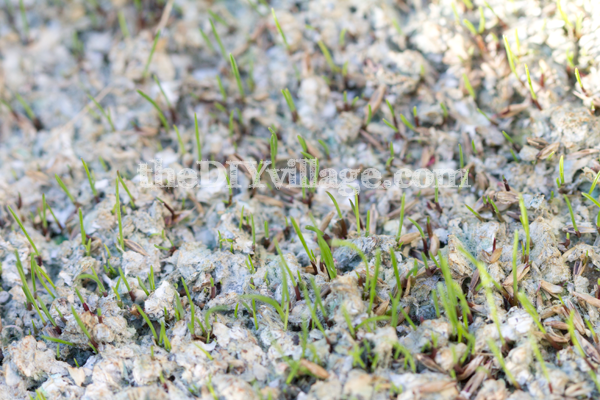 When I went back to check on the lawn patches on Day 18, I couldn't believe how much growth I found!  Truth be told, I'm still in a bit of disbelief as to how well the 1 Step Complete actually works.  I've never had this much success with new grass so quickly!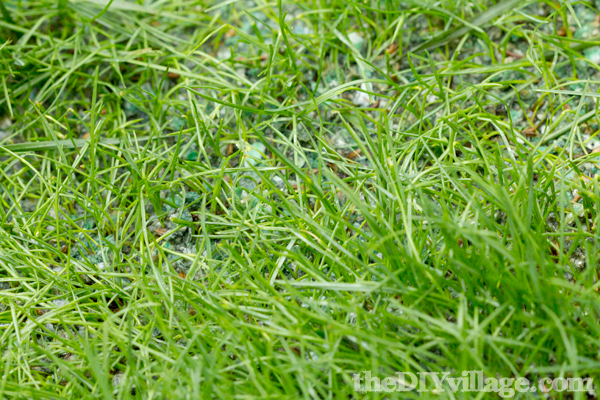 If, even after seeing the success I've had using Pennington's 1 Step Complete,  you are still in need of a second opinion, head over to Charles & Hudson, where Timothy shows you how 1 Step Complete made easy work of Fixing His Spotty Lawn.
So if your lawn is in need of repair and you're looking for a quick and easy solution, give Pennington's 1 Step Complete a try, I don't think you'll regret it!  I know I didn't!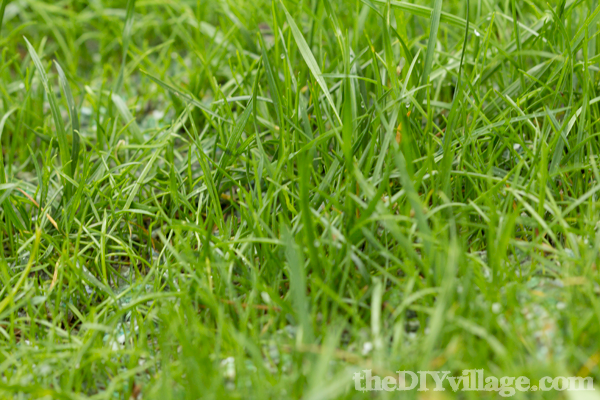 For the record, I'm not being compensated by Pennington, nor is this paid review.  All opinions found here within are my own.